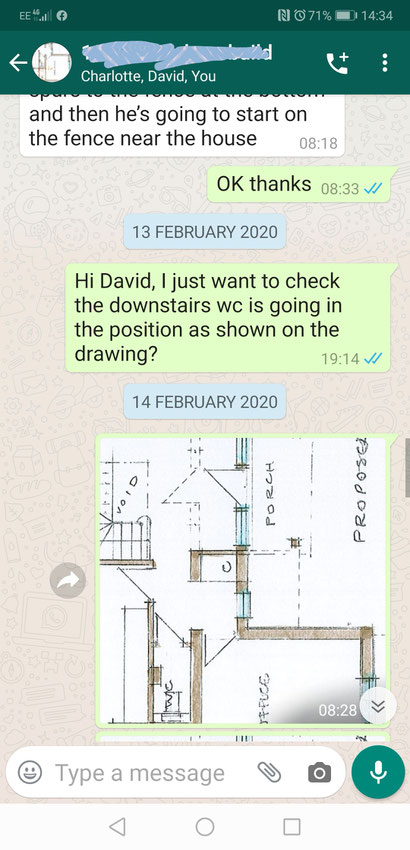 A* Communication is key with clients during complex projects.  We use 6 main channels.
In person site meetings,   weekly meetings with clients on site to discuss the work in hand, progress and any queries.
Email,  used as follow ups from the weekly meetings to ensure nothing is missed.  Also for any detailed topic.
Phone calls,  sometimes a phone call can be a lot more efficient than email/text etc, great for discussing ideas.
Text messaging,  for quick messages on the go
Dedicated WhatsApp group messaging,  a great tool for discussing small details with multiple parties, sending photos, marking up drawings on the go. (example shown here)
Facetime/video calls,  if a client cant make it to a site meeting we can video call them to make sure they don't miss out
    We have found that the better the communication with the clients,  the better we understand their needs and expectations,  the better the outcome of the project.
   So if your looking for a builder who doesn't just build,  one that truly communicates with you,   wants to fuly understand your needs and expectations, and produce a great project for you then Call/Whatsapp/text/email/facetime us at 
FRADD Construction